Thank you for visiting our website the home of your future puppy!
Boxers are our passion, and we have been raising Boxers for over 25 years. Our dogs have excellent temperament, healthy blood line, and best of all comes from  a loving home environment. They are treated like kings and queens, they have 7 acres of land to run, play and enjoy the outdoors. We believe our pets should be treated like family, with lots of love and respect.
WE GIVE 10 YEARS LIFE EXPECTANCY AS STATED IN OUR CONTRACT.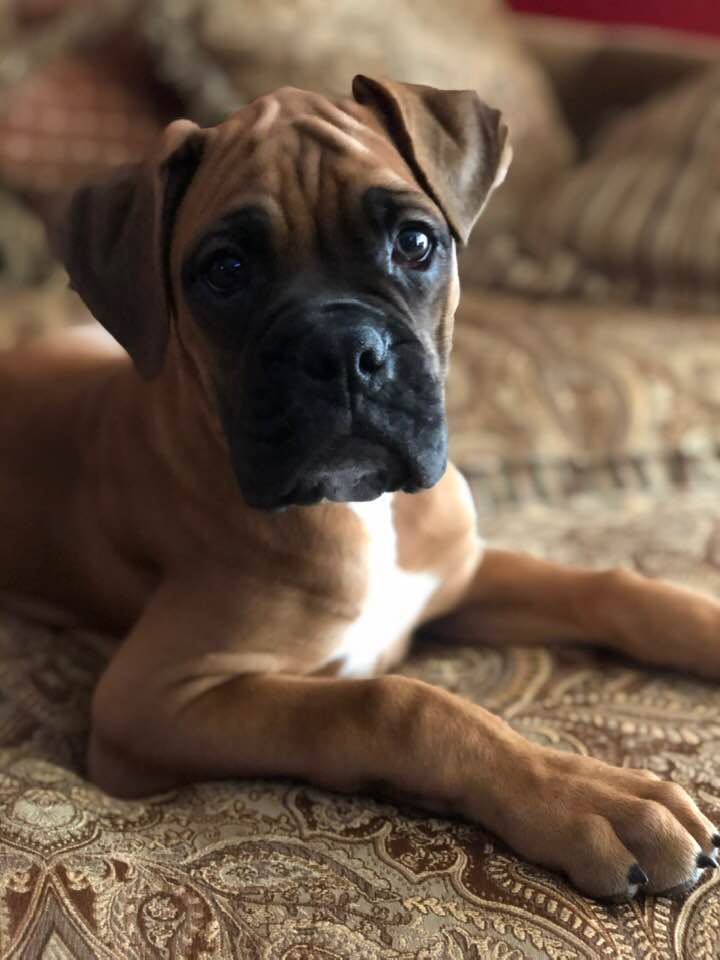 WE DO NOT BELIEVE IN PUPPY MILLS.
It brings us much joy to see the smiling faces of all our customers. It just takes one visit to our farm, and that can change the rest of your life – adding another family member to your household!!! It is like love at first sight, you will know when you found the perfect pet, and we can answer any questions you may have about Boxer dogs.
Once you visit we can provide you will lots of success stories of families that are happy with our dogs. We get lots of referrals, so next time you see a Boxer dog, ask them if they got their Boxer from AMBATO BOXERS! We have a good reputation and our dogs have homes all over Canada.
Please feel free to contact us via phone at 905-899-1179. Due to the high volume of email inquiries we are unable to respond in a timely matter. We take great care of our dogs, they are our first priority and keep us busy.
Please visit us on Facebook at ABC Ambato Boxers.
We do Boxer rescue and we offer Boxer boarding, so next time you go on a vacation, send your pet to Boxer Paradise here with US.